Landslide automatic monitoring system
Location or Client

Shizuoka Prefecture / Ministry of Land, Infrastructure, Transport and Tourism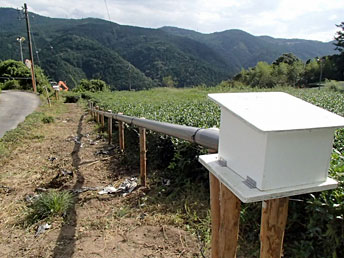 Status and Issues

Fissures were found in tea fields on terraced plains

Government decided that there was a high possibility of blockage of the river due to landslide and damage affecting the local residents, so it was decided to introduce the company's monitoring system.

Three days after discovery of the fissures, engineers arrived on site, constructed the monitoring system in a few days, and started operation.
System Details
Main functions and features

Short delivery period
Highly mobile and small size communication systems and various measuring devices are produced as products.

No electrical power supply needed
The design is based on continuous operation using batteries or solar panels, so the installation locations do not have to be selected.

The company's own cloud service was provided
The measurement values of the instruments on site can be checked anywhere provided there is Internet environment, so it can be widely used for disaster prevention activities.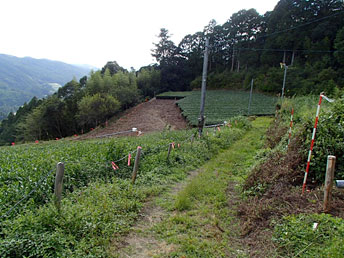 Status of installation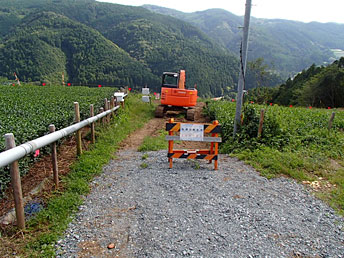 Status of installation
Contact us