Examples of Survey Systems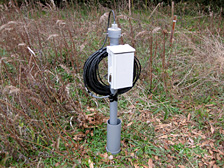 Measurement of water levels in well for housing complex
Survey of the effect on groundwater flow due to intake of agricultural water.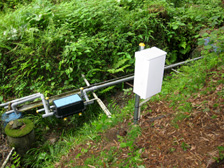 Hydrological surveys
Survey for long-term and continuous measurement of quantity of catchment runoff and groundwater around road construction site, to determine the effect of the construction.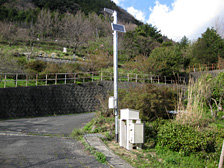 Measurement of groundwater in a landslide block
Survey of the effect of variations in water level in the dam reservoir on the ground water levels near the reservoir.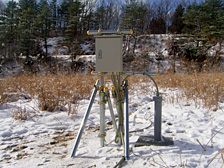 Japan Atomic Energy Agency
Management of the quantity and quality of the runoff of surface water and groundwater from the remains of an open-pit quarry.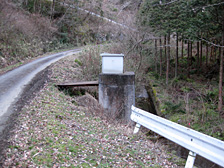 Measurement of inflow to a reservoir
Survey of the balance of inflow and outflow to a reservoir by continuous measurement of the flow rates of the main streams flowing into the reservoir.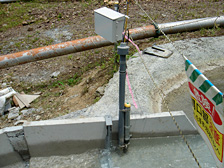 Survey of the effect of construction
Evaluation of the effect of construction by long-term measurement of groundwater levels before commencement of construction, during construction, and after construction.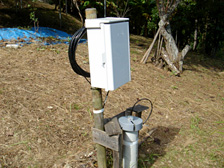 Landslide hydrological survey
Continuous measurement of the movement of a landslide block and the groundwater levels in an area prone to landslides, and study of their correlation.
Contact us